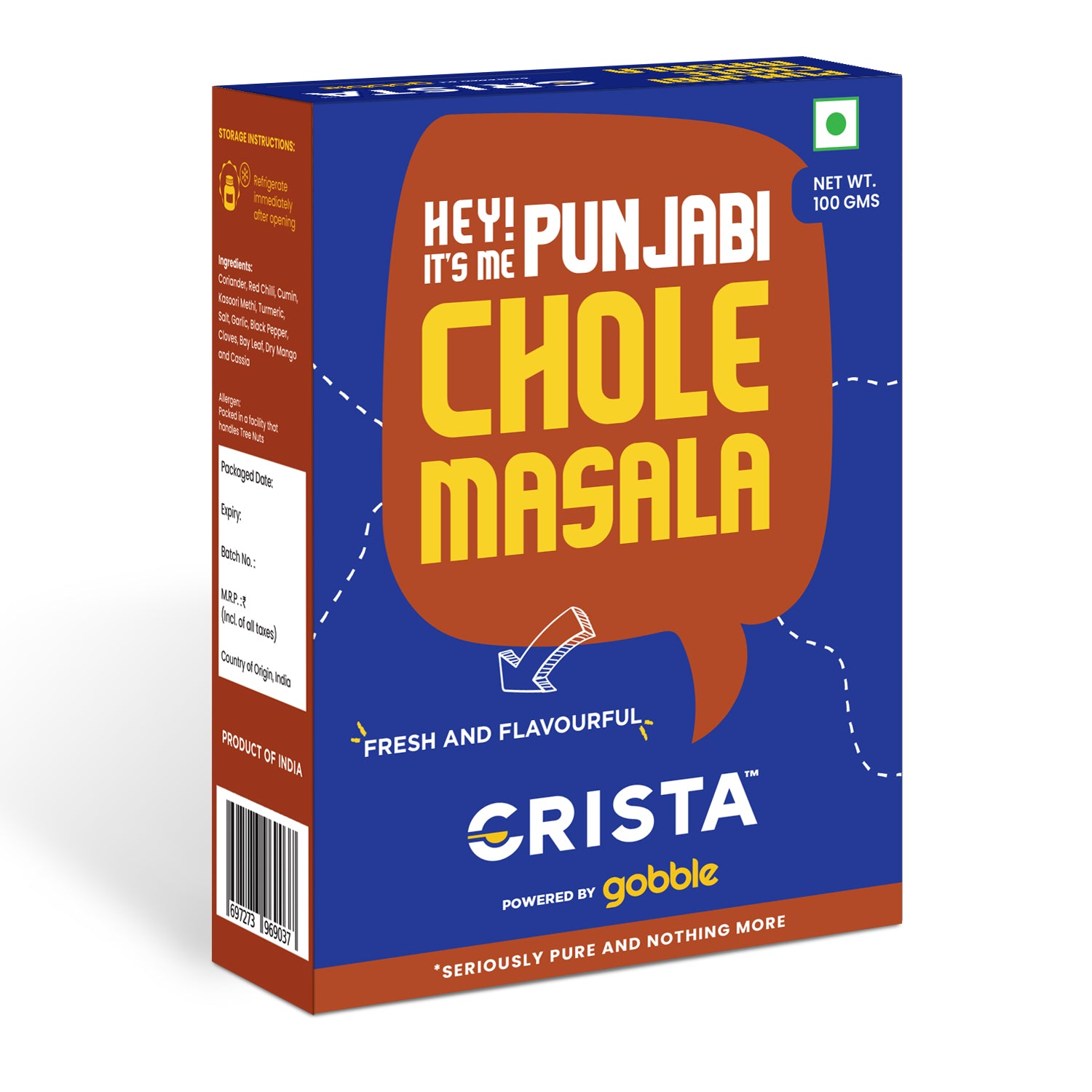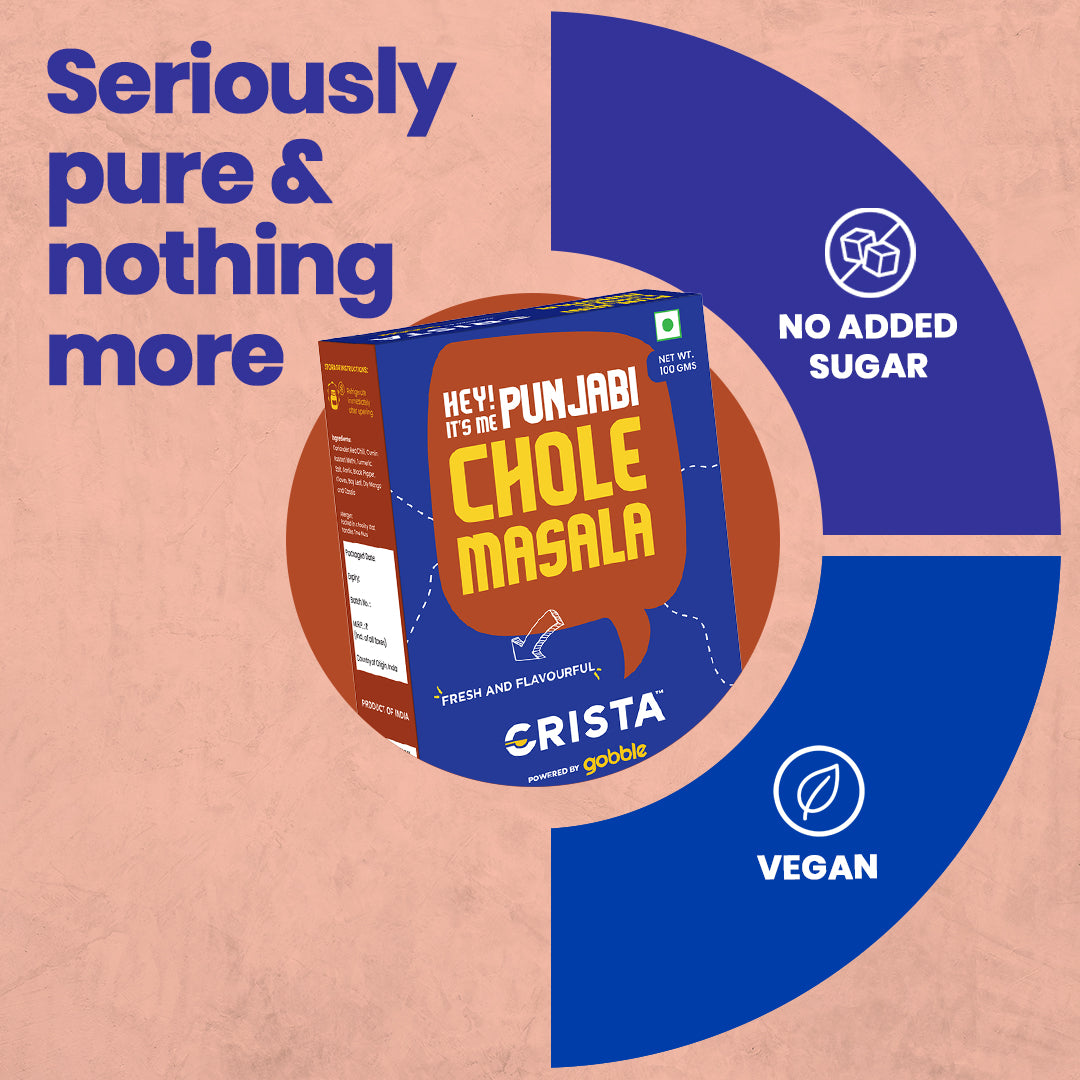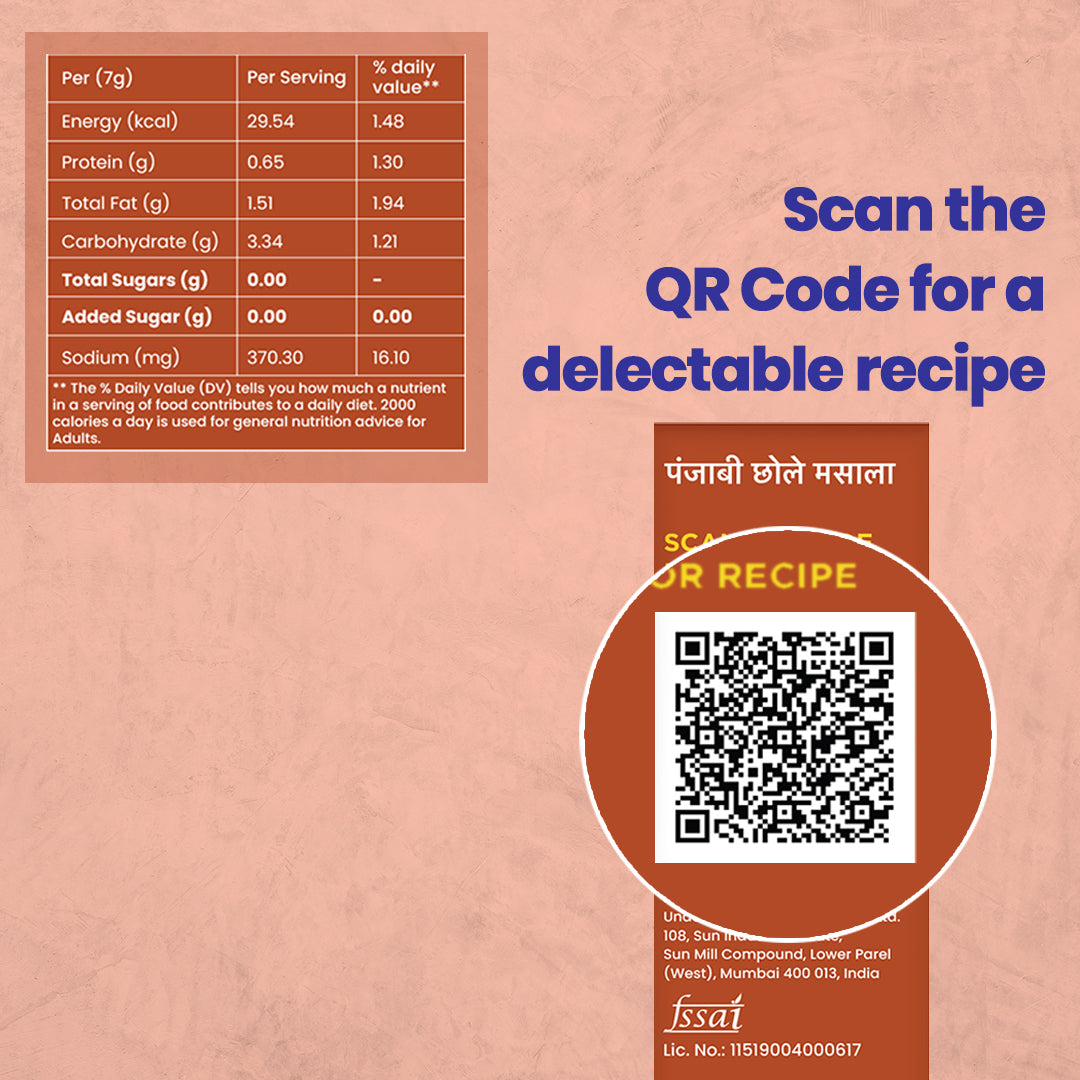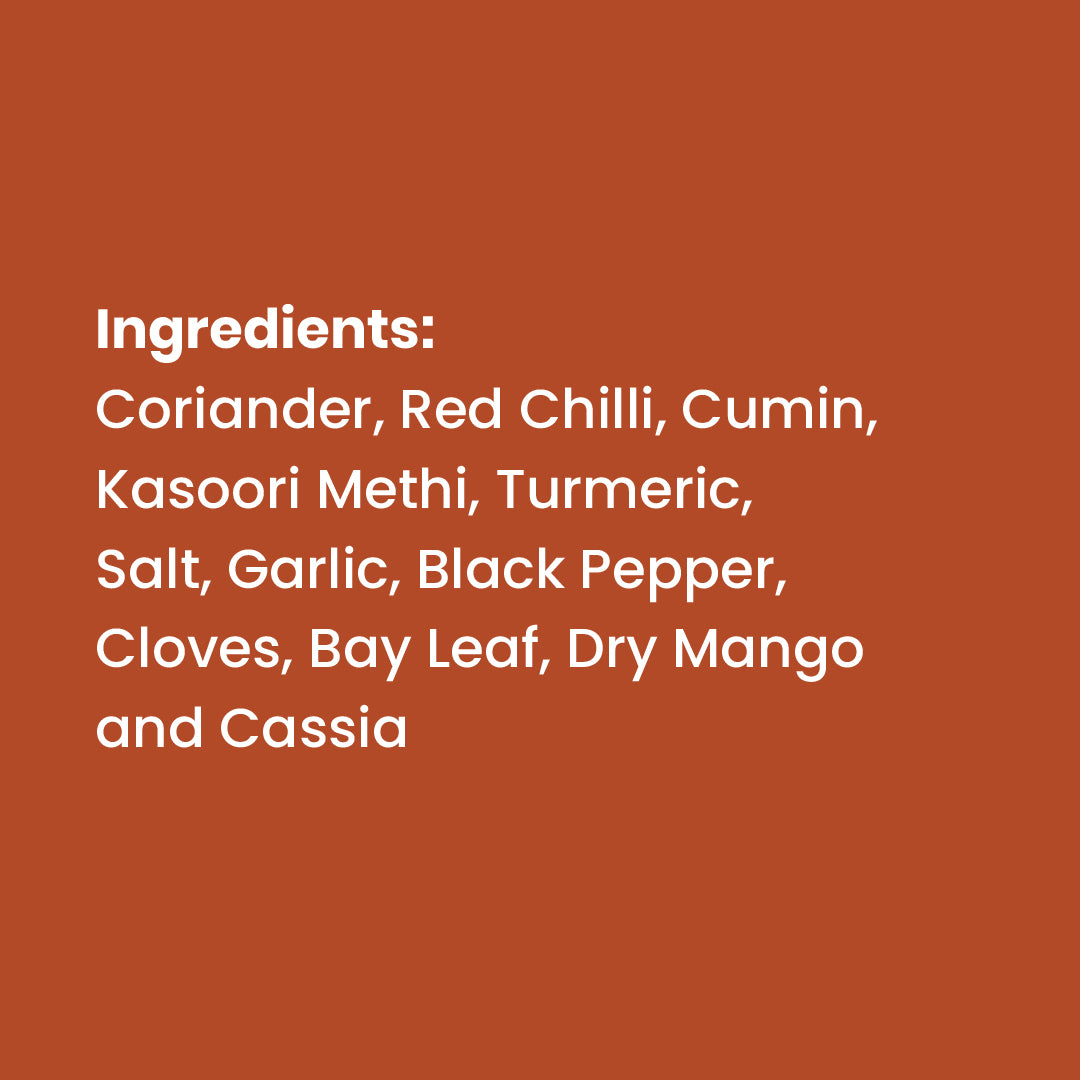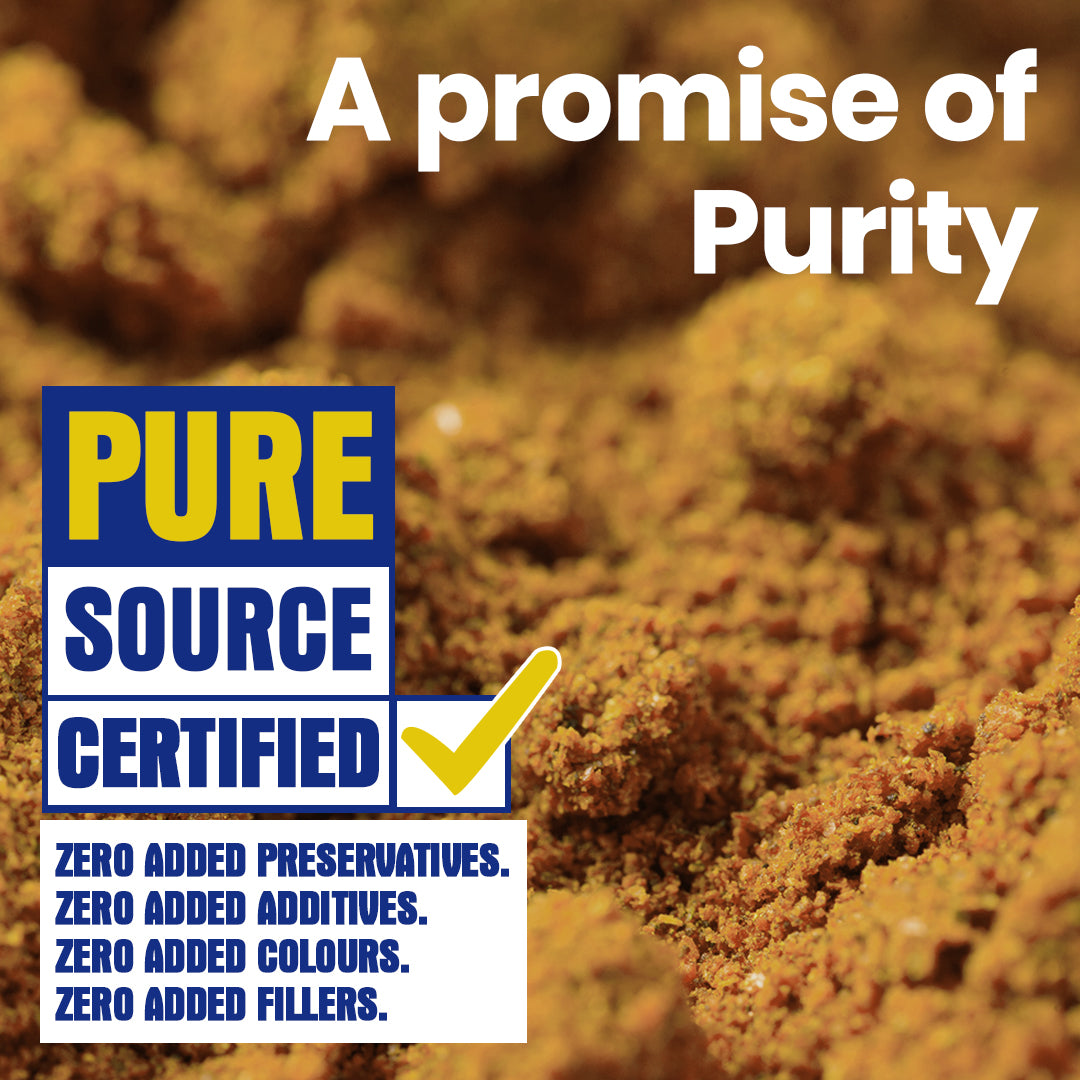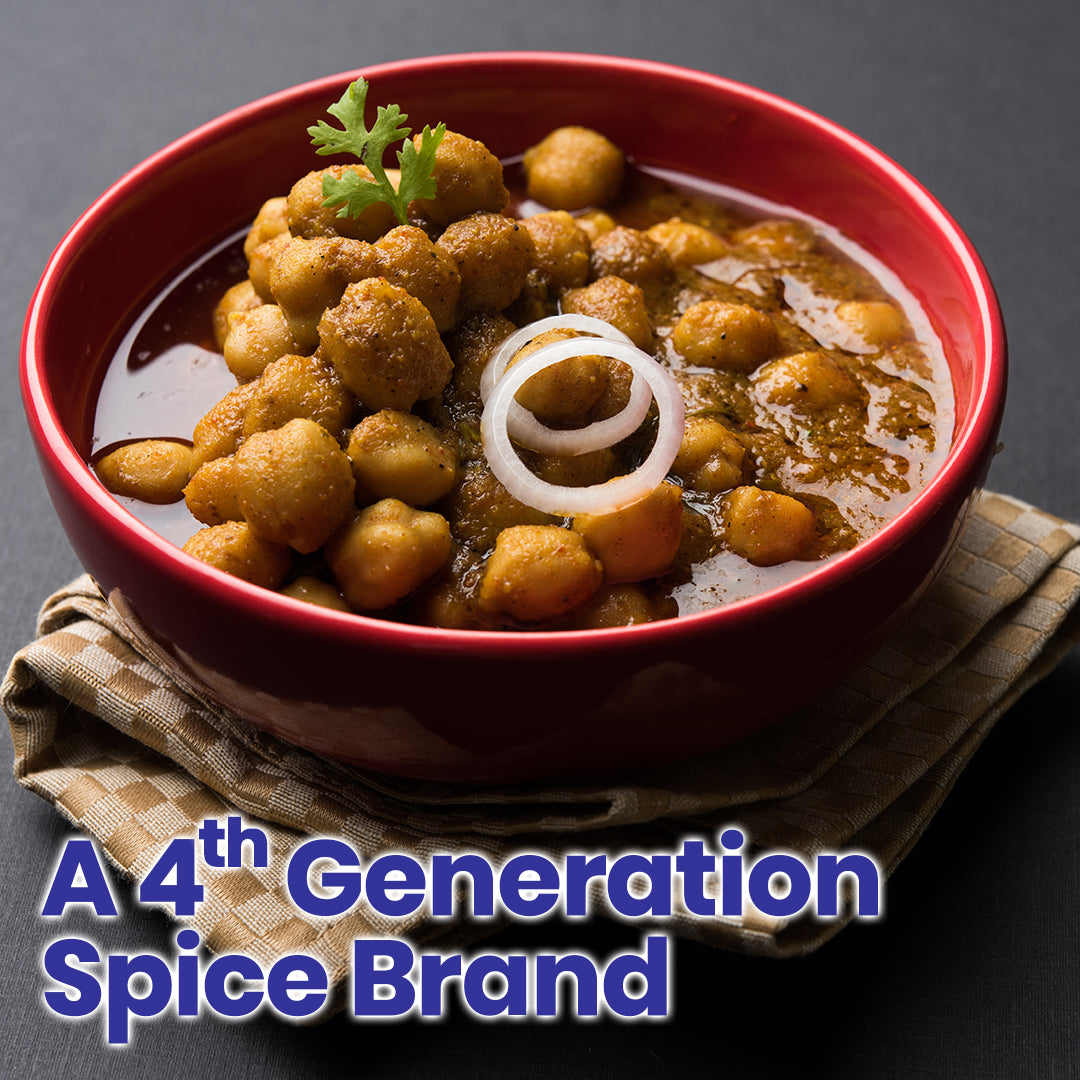 100% Natural | Farm To Fork Model | No Adulteration
CRISTA Punjabi Chole Masala
Sale price
₹ 171.00
Regular price
₹ 180.00
MRP inclusive of all taxes.
Refrigerate immediately after opening.
Under ideal conditions, this spice blend will keep for 18 months.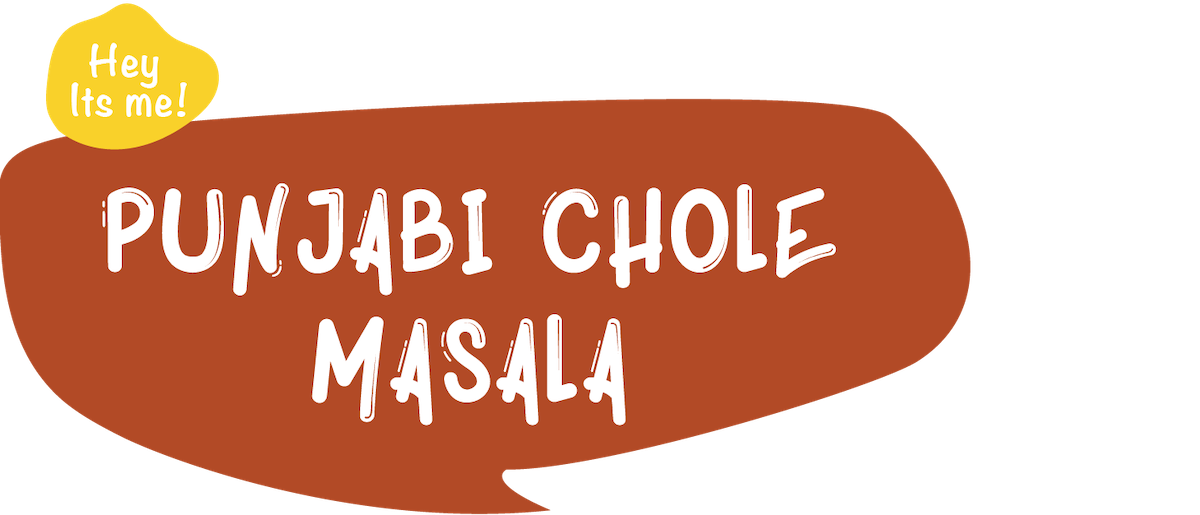 Introducing CRISTA Punjabi Chole Masala – our take on the traditional North Indian cult favourite! Combining modern taste with a time-tested family recipe, this blend is packed with loads of flavour and zing to give that much needed kick and character to the chole masala dish. Freshly machine ground using our sophisticated hammer crushers and micro pulverisers, the blend is subsequently mixed in an automatic GMP blender to achieve the desired balance and consistency. Scan the QR code on the carton for a lip-smacking recipe. Just a little goes a long way!
Authentic and complex with the original International Peri-Peri flavour.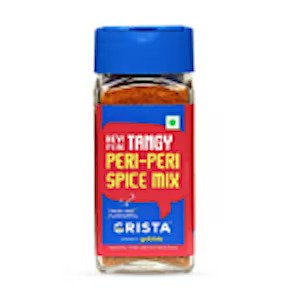 Love the colour it imparts to my everyday food. The spices are so pure.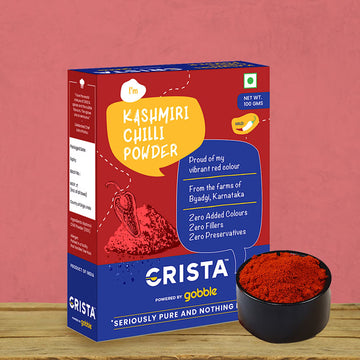 Finally, a premium spice brand that has a large and relevant No Onion No Garlic seasonings selection. Excited to try their international seasonings.
CRISTA spices deliver quality and flavour in an authentic form. I have used various brands but I find CRISTA spices especially their Za'atar spice mix, Pav bhaji masala, Chole masala, and Garam masala are absolutely fresh and flavourful. Would highly recommend them.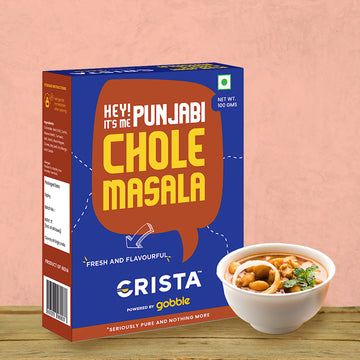 For a chef, nothing is more important than the quality of the ingredients. And the only spices in my spice box are by CRISTA. Cassia is my all-time favourite spice and CRISTA's cassia powder is so aromatic and heady! All their other spices and spice mixes are pure, unadulterated, aromatic and full of goodness.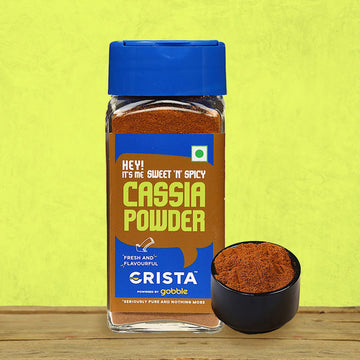 CRISTA Spices have been a real standout right from their aroma, taste and freshness. I was particularly floored by their Za'atar Spice Mix because its something so unique!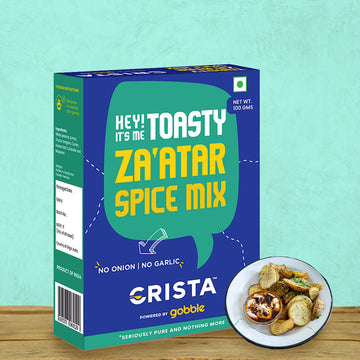 The variety of their daily-use and speciality ranges pretty much covers your bases and the flavours are great. But most notably- it's about knowing exactly where your spices come from and having no scope for adulteration. We find comfort in the trust and quality that CRISTA delivers and highly recommend trying them out!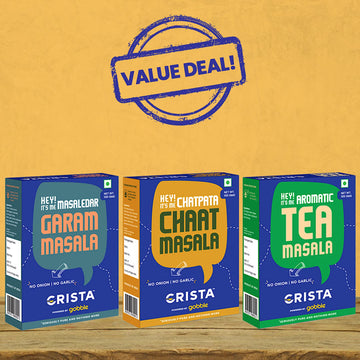 DSP chose CRISTA to be their partner for Diwali gifts. Their ideas, quality, and packing were fantastic, and we appreciated their service and response. All the recipients enjoyed their gifts, which were practical, useful, good-looking, and aromatic! Thank you CRISTA for all your service and for your lovely products.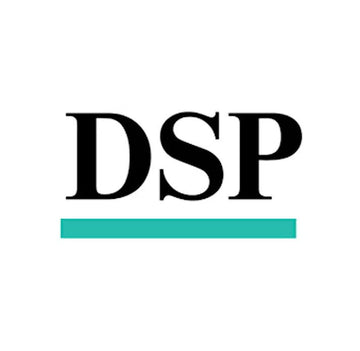 I love the exotic mixture of CRISTA spices and the subtle flavours. The spices are so sensuous.